Explore Filipino Food in London
traditional recipes × Crafted with Love
Located in New Cross, The Adobros is a supper club serving up Filipino Food
Kamusta ka? How are you? Kumain ka na? Have you eaten?
We are The Adobros and we are a Filipino supper club.
Our mission? To feed the hungry hordes of London with our brand of home-cooked and hearty Filipino food, one meal at a time.
Based out of our flat in Southeast London, we have created a dining experience that we feel captures the best of the Filipino food culture we grew up with: the warm welcome, the social sharing, the festive feasting and, of course, the distinctively delicious flavours of our take on Filipino classics.
Hungry yet? We are!
So what are you waiting for? Kain na tayo! Mangaon 'ta! Let's eat now!
Maligayang kaarawan sa Adobros!
Come celebrate our birthday with us
Come join us for our 6th birthday in September!
Yes, that's right – it was some six years ago that we nervously welcomed our first diners into our home, and fed them as best as we could. Thankfully, that night they left satisfied and contented, and we felt encouraged enough to embark on this grand journey to share the good news of Filipino food in London.
Now, six years and well over 1000 guests later, we are still going strong!
To celebrate this, we'd like to invite you to join us for a special birthday celebration. We'll be recreating the menu from that very first supperclub – chicken and pork BBQ, pork belly adobo, calamansi snow and buko pie with ube ice cream – as well as creating some special treats for the night.
Keep your eyes out too for more details about a special birthday celebration raffle, the winner of which will be announced on the night of the supperclub.
We're so chuffed to be part of the resurgent Filipino food scene in London with so many great friends, chefs and diners alike, so do come join us.
Here's to many more years of The Adobros!

Saturday 7th September, 7pm (SOLD OUT!)

Our flat in New Cross
£38.40 per person (inclusive of booking fee)
BYO
4 course meal; vegetarian/vegan options are available upon request – please let us know when you book!

To book a place for dinner:
Please click the link above or visit the event page on EatWith to book your places at the table.
Have a South London Club card? Let us know when you book and we'll ensure that you get your cheeky little bonus with your dinner.
What are you waiting for? Kain na tayo! Mangaon 'ta! Let's eat!
The New Filipino Kitchen
Stories and Recipes from around the Globe
We've been keeping rather quiet about this, but over the past couple of years we have been involved in this wonderful project to give birth to a new Filipino cook book, one that not only gives recipes, but also tells the very personal stories that we so often attach to the food we love to cook.
For the Filipino diaspora, memories of home are very often built and maintained through the medium of food; and yet, food is also a way in which we adapt to our new homes and environments, as we use different ingredients and take on new techniques and ideas to recreate the food that we cherish. And so we talk about how an early lesson in making mum's much-loved adobo sparked Mike's culinary journey that has seen the creation of arandobo (adobo arancini) for the supper club, whilst Mark's relationship with ube ice cream over the years has mirrored the way he has related to his Filipino heritage.
It's hard to think that we are finally at this point, some two years after Jacqueline Chio-Lauri asked us if we'd be interested in contributing recipes, alongside a number of inspiring Filipino chefs and cooks from across the world – but we are here, with our names in a book, and our recipes available for the world to see!
It is available for order now from Amazon, and of course we'd be absolutely chuffed if you were to check it out, not because we love the sound of cash registers dinging, but because we really do think this book goes the extra mile in demonstrating that food is more than just what we eat.
"While food fills the stomach, it's the stories that nourish the soul. This book is spot-on"
Claude Tayag, Filipino artist, restauranteur and food critic
A lazy Sunday request from the wife = making puto maya ug sikwate. . Puto maya is a type of ginger-infused sweet st…

https://t.co/F5WlYYMDL0

Don't want to miss out on our last supper club of the year? Sign up to our mailing list via our website - new newsl…

https://t.co/rxynfeM7AX

People have been asking us what it is that makes Cebuano lechon different from elsewhere. . We think this explainer…

https://t.co/GYohL7Wpde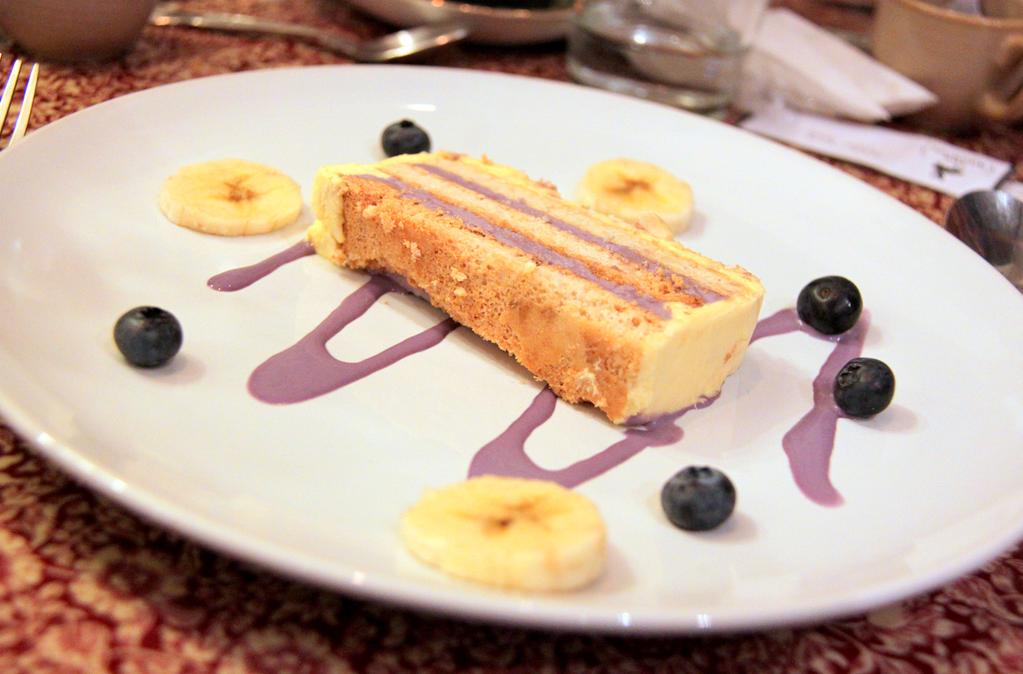 What is Filipino Food?
So, I hear you asking: "Bro, what is Filipino food?"
Good question, pare!
One way we've heard it explained is that Filipino food is pretty much a roll call of who's invaded our country: you have the Malay sultans and slavers coming up from the south bringing their curries and ingredients; you have the Chinese traders and pirates coming from the west bringing noodles, pastries and dumplings; then out of nowhere the Spanish and Mexicans colonise and stick around for a few hundred years bringing all kinds of spices and cooking styles; and finally, the Americans turn up late to the party and bring hot dogs and Spam.
Filipino food can quite rightly be described as the first fusion cuisine in the world – and that's what makes it so unique and interesting. Nowhere else in the world will you find a dish using Southeast Asian produce, flavoured with Chinese ingredients and given a Spanish name.
Just like the humble adobo, the national dish of the Philippines. A wonderfully characterful dish full of flavour, it combines palm vinegar, soy sauce, garlic, black pepper and other little twists under a Spanish moniker that quite simply translates as 'marinade'. Adobo is a truly Filipino dish.
Our food is a reflection of our complex and varied history as a trading hub between East and West, but it's not just that – it is born out of the Filipino desire to share, share and share even more. If you ever do make it out to the Pearl of the Orient, you will find yourself assaulted on every street corner by tasty snacks, and stuffed to the gills at every meal by the heartiest dishes that will just keep coming until you can eat no more.
That is the Filipino food experience. And that is the experience that we, The Adobros, want to share with you.
So why not come join us, bro? Just be prepared to come with an appetite!
About The Adobros
Two brothers, Mark and Mike, are the "Bros" in The Adobros. The other part, of course, being the national dish of the Philippines: Adobo (our favourite dish and also one of our specialities).
We grew up in Hong Kong on a staple of Filipino dishes lovingly cooked by our, ahem, loving mother. It wasn't until we were carted off to boarding school here in the UK that we realised how much we missed this great home cooking. Each of us approached our mother, curious to learn her secrets and through the years we have each tried, tested and perfected her recipes.
Just like the regional variations on classic dishes such as adobo, our versions are slightly different from each other. The recipes we learned weren't based on exact measurements, but on taste, as is typical of Filipino home cooking. It's fair to say that everyone's adobo is different, so come try ours!
About Mark:
Mark (@Boy_Mestizo), like Mike, is a long-time appreciator of food and champion of Filipino cuisine. He spends what time he has outside of work on eating, cooking and sharing his food experiences (mainly on his blog).
He's always on the lookout for new fun things to do (and eat / drink / did we mention eat?) and for people to meet. He thinks his adobo is better than Mike's, but is occasionally willing to concede on this point if only to make Mike feel better. Isn't he such a nice brother?
About Mike:
Mike (@mikecorbyn) has always loved food, and cooking has become a natural extension of that over the years, constantly challenging and pushing himself to develop new dishes for the supper club.
He believes that some of the best memories are made over the dinner table and that good food brings people together, whether they realise it or not. Nothing quite beats the satisfaction of someone thoroughly enjoying something that you have created. He also believes that his adobo is better than Mark's, fact.
Contact Us
For more information, or to book a place on one of our upcoming supper clubs, please email us on the form below or on info@theadobros.com
Some frequently asked questions:
Do you have a mailing list I can subscribe to?
Yes we do! You can sign up with your email via the form to the right. Being on our mailing list is the best way of knowing when our next dates are, as we always let our mailing list subscribers know via a newsletter about our new dates first so please sign up to be amongst the first to know! We respect your privacy and do not pass on your emails to any 3rd party. We also know how annoying spam can be so we try to keep our newsletters to a minimum!
When are your next dates?
If they are not listed on our website, don't fret! We just haven't announced the next dates yet. Sign up to our mailing list (via the form right at the top of the page) so that you can be amongst the first to know when we do announce them.
How can I keep in touch?
Feel free to email us at info@theadobros.com or stalk us on Twitter, Facebook or Instagram. We're pretty easy-going so ask us anything!
How many people do you cater for?
With the supper clubs we host at our flat, we can seat 14 people maximum. With our pop-ups it depends on the venue.
I have a dietary requirement, can you cater for it?
We try to be as flexible as possible when it comes to catering for certain dietary requirements as long as we are informed in advance, so that we can come up with a suitable menu alternative. If you have any concerns, please contact us via email at info@theadobros.com
Can I book private evenings / events / catering?
Of course! We have hosted birthdays and Christmas parties, provided small dishes for event catering, and even made some desserts and sweets for special requests. We are pretty flexible and open-minded so do get in touch so we can chat more about it all, but please bear in mind that we currently both have day jobs and so we can only do our best to try and meet all of your needs!
Feel free to follow / stalk us:
Ask Us A Question Below: